Community Services with a SMART Hybrid System at Bellavista, Peru
A project been developed together with the local partner ECI and through a program called Innovate, from the Peruvian Government.
Situation: Bellavista (in the Department of Loreto) can only be accessed by boat from the Napo River. This community has around 200 members that have very restricted access to sanitation and literacy. Before this project, most of the households and the school did not have electricity. Besides that, the water from the Napo River flows downhill from a mining site, what directly affects the quality of the water used by this community.
Technology:
SMART Hybrid System (2 river turbines + photovoltaic + backup generator)
20 kWh batteries connected to the SMART Energy Management System with load management
This system supplies not only the households, as well as the community services, such as public lighting, potable water, cooling and ice-making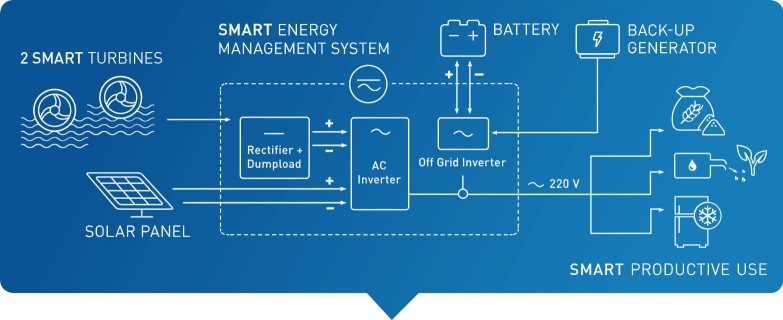 IMAGES: