SMART Village Hybrid Electrification in Akwanga, Nigeria
Project performed by Smart Hydro Power Nigeria
Situation: Nigeria is rich in natural resources with abundant river systems. However, 50% of the country's 168.8 million people are not connected to the power grid. Even those with access to the public grid are plagued by frequent power outages, causing interruptions to daily business and private life.
Technology: A SMART Monofloat Turbine was installed in a remote village near the town of Akwanga. This installation provides year-round energy for seven households close to the river Mada, even during the dry season.
Smart Hydro Power Nigeria keeps implementing decentralized electrification projects, covering villages and street lighting in the region.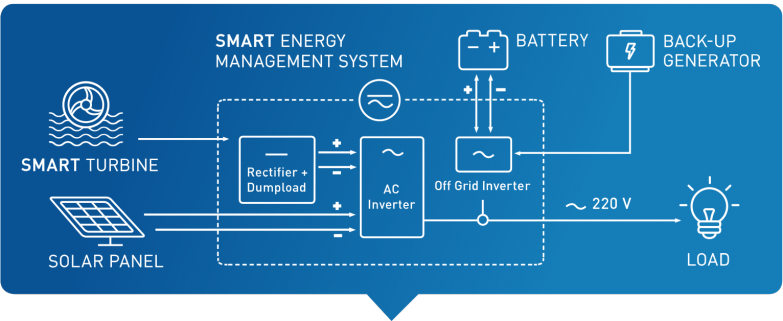 IMAGES:
VIDEO: